AGENCY
PARTNERS
Haystack is helping creative marketers like you succeed on technology projects.
LEARN MORE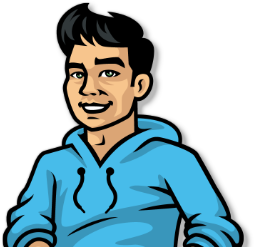 About
CONSULTANTS, NOT CODERS
Our secret is creating bridges, instead of walls, between our clients and
the technology experts working on their projects. Our badass client-facing Developers
(AKA Consultants) know multiple languages, including .

WE SAVE YOU TIME AND MONEY.
Few things are as annoying and unproductive as old, bad or useless systems. Our Strategy-First process starts with asking the right questions. We uncover the Why before we even consider the What and certainly the How. This ensures that your new solution stays relevant for the long haul.
Learn More

WE LAUNCH PRODUCTS FAST.
When you're building a new product, getting something into the hands of your investors or customers can be the difference between the Big Idea and the Copycat. Our process helps you distinguish features from frills so you launch your MVP before your competitors.
Learn More

TECH IS MESSY. WE CLEAN IT UP.
If they didn't build it right last time, you can trust us to get it right this time. Sometimes this means we have to rebuild from scratch. But you can rest assured that with our vast full-stack experience in several languages and frameworks, if there is a way to save your code and save your budget, we'll find it.
Learn More

OUR PARTNERS ARE FAMILY.
We rock the tech like it's our job (it is), but we know when to bring in expert partners for marketing, branding, design, etc. We know these teams. We've worked with many of them for years on projects for our clients and theirs. We fit together like Power Rangers, molding into one insanely strong and cohesive team–Your Team
Learn More
PROVEN. TRUSTED. RATED.
Topping the most-respected lists, with 5's across the board.
About
work
COOL STUFF WE'VE DONE
We build the features and functions behind some of the best brands on the web and mobile.
work
The Heartland (IND)
735 Shelby St
Suite 35
Indianapolis, IN 46203

+1 480 331 1060
The Valley (PHX)
2801 E Camelback Rd
Suite 200
Phoenix, AZ 85016
+1 480 331 1060
contact-section